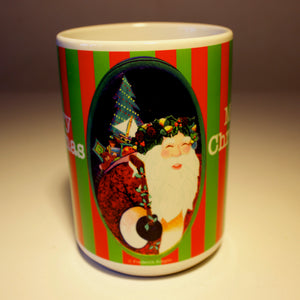 Wish Santa the best of nights as he delivers gifts for all the good children with his smile lighting the way. The artwork is complemented by ed and green stripes and the words "Merry Christmas" on two sides of the mug.
This sturdy 15 oz. mug
 is 
dishwasher safe and microwave ready. Long lasting full color image. Original art by Frederick Aragón.